Cougar Lighting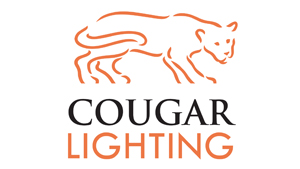 Cougar Lighting History

Cougar Lighting began in humble beginnings in a 55 Square metre factory in Norwood,
South Australia in 1975. We then moved to a larger premises in West Lakes
by the late 1970's, as our market expanded interstate.

With the introduction of its Colonial and Federation ranges in the early 1980's Cougar
then shifted to Windsor Gardens. Cougar also invested in a an Electro Plating
plant at Para Hills to keep up with demand of its "Made In Australia"
product. In the late 1980's Cougar then moved its factory to
Salsibury South and invested in metal spinning
and wood lathes.

In the middle of the 1990's Cougar Lighting then moved to Golden Grove where at its peak
employed 55 staff members. The market then started changing with the onset of
China and the move towards more modern styles of lighting.
The landscape of Lighting was changed forever.

In October 2008 we shifted into our new warehouse at Pooraka, South Australia. At over
3,500 square metres our new warehouse is 3 times the size of our previous
warehouse at Golden Grove. This new premises with state of
the art warehouse and office facilities will further
allow us to continue to supply you, our valued
client, with the level of service that you
have become accustomed to when
dealing with Cougar Lighting.


Cougar Lighting remains and still is a family owned company.